Employment Opportunities
We are currently accepting application for the following positions
Customer Service Representative
CSR Entry Level is $7.50 per Hr
Click Here for job description
Click Here to download an electronic application that can be emailed to us @ email address contained in application
(this method is preferred over faxing and requires Microsoft Word 2003 or later)
Click Here to download a (.pdf ) application that must be printed, and faxed to us @ 760-588-3192
Doc Support Technician
Entry Level is $7.50 per Hr
Click Here for job description
Click Here to download an electronic application that can be emailed to us @ email address contained in application
(this method is preferred over faxing and requires Microsoft Word 2003 or later)
Click Here to download a (.pdf ) application that must be printed, and faxed to us @ 760-588-3192
Video Chat Interviews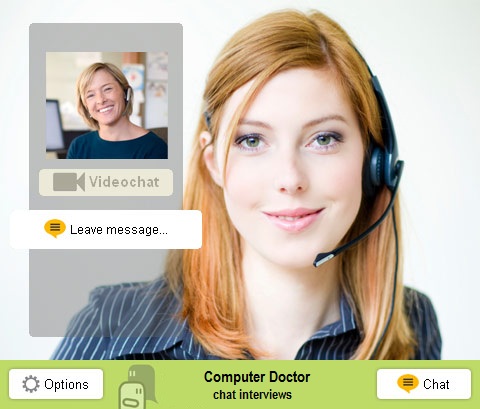 Along with submitting your application, you may also request a Skype, Yahoo, or Google Talk video interview by indicating so in the provided section of the application. Request for Interviews by video chat will receive priority over traditional interviews. We are in a technical industry, applicants who desire employment with the Computer Doctor must also be technical. When requesting, please make note of your prefered chat client along with your username or chat ID. We will then inform you of your scheduled chat appointment via email or SMS text message.
____________________________________________________________________________________________________________________________
Computer Doctor is committed to a policy of Equal Employment Opportunity (EEO) and maintains an Affirmative Action program. Computer Doctor will not discriminate on the basis of age, sex, race, color, creed, religion, ethnicity, sexual orientation, gender identity, gender expression, national origin, alienage or citizenship, disability, marital status, military or veteran status, or any other legally recognized protected basis under federal, state, or local laws, regulations or ordinances. Our management is dedicated to ensuring the fulfillment of this policy. When necessary, we will reasonably accommodate employees and applicants with disabilities and with religious requirements necessitating accommodation.
Current Special Offers
For LIMITED time!! Why Not Call Today!

What YOU Get 100% FREE!
- FREE Anti-Virus!
- FREE Anti-Spyware!
- FREE Firewall!
- FREE House Calls!
- FREE Estimates!

Hewlett Packard � Dell - IBM - Toshiba - Acer - Gateway - eMachines - Compaq - VAIO - Microsoft - Windows - Apple